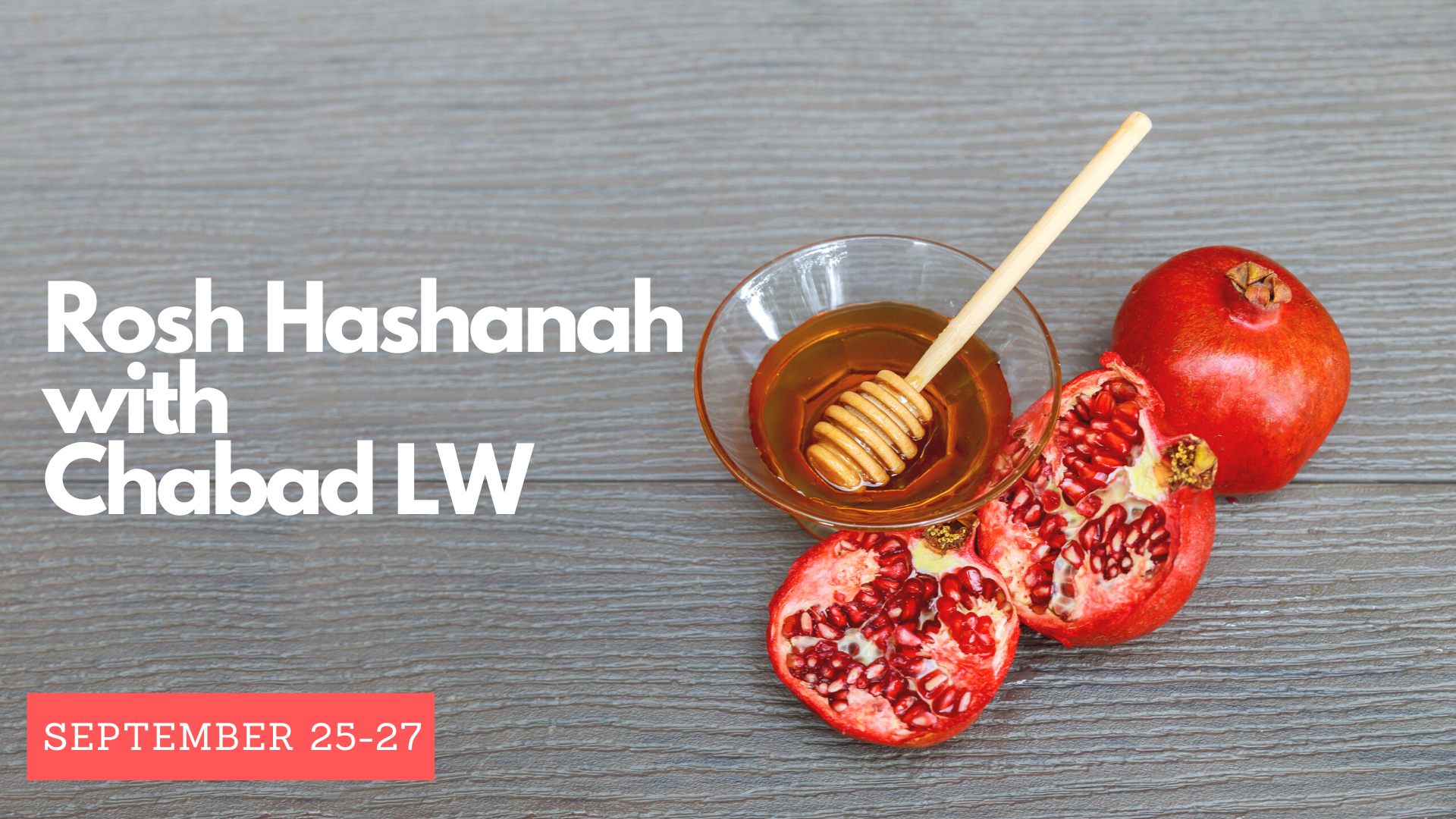 *ADDRESS FOR ALL EVENTS WILL BE PROVIDED UPON RESERVATION *
Rosh Hashanah Dinner
Sun 09.25 at 7:30 PM
Mon. 09. 26 at 8:00 {Preceded by Shofar & Tashlich Service at 6:30}
Join us for a delectable 4 course Rosh Hashana dinner at Chabad LW replete with the traditional Rosh Hashana flavors: 
Sweet round challah, honey cake, fine wines and even finer company.
Rosh Hashanah Services 
Mon 09.26. & Tue 9.27.
10:00 AM - 12:00 PM
Soulful and relatable services held in a designer Plano home led by Rabbi Eli. The service is interactive, full of commentary, humor, stories and contemporary messages blended with timeless melodies. Hebrew/English prayer books provided. 
Shofar & Tashlich at the Lake
Mon 09.26. 6:30 PM
Nothing expresses the soulful mindfulness of the High Holidays more than the sound of the Shofar. Join us for a meditative and meaningful Shofar experience at Chabad LW, followed by a walk to the lake for the regenerative Tashlich ceremony. 
Dinner follows at 8:00PM
When
September 25th, 2022 12:00 AM through September 27th, 2022 12:00 AM
Location
ADDRESS PROVIDED UPON RSVP