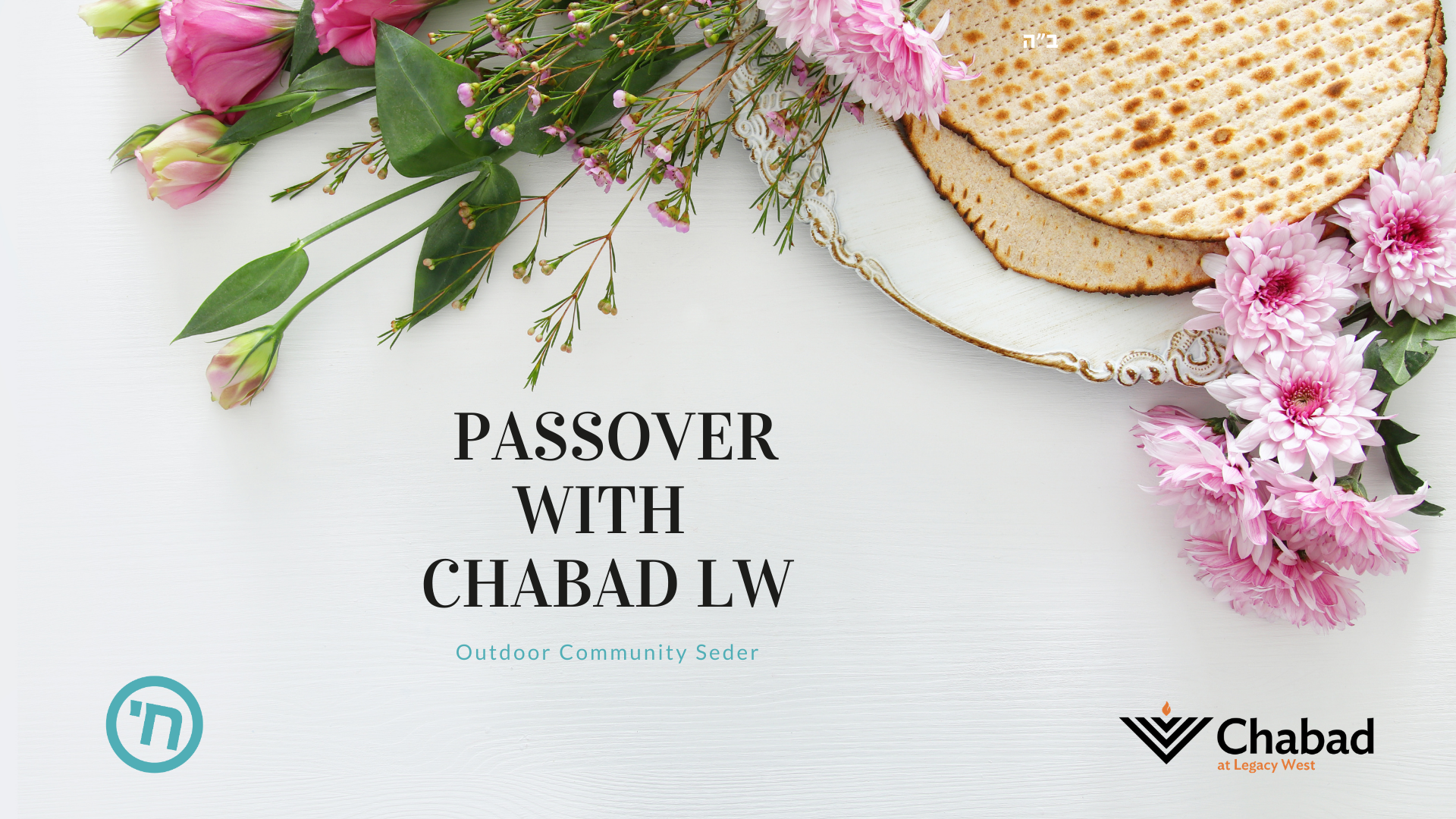 Join us to connect, dine, and be inspired with old friends and new at our first Chabad LW community Seder, featuring delicious food, a fun, young crowd, and a great time.
You'll love our warm, interactive Seder as we integrate the traditional texts with modern thought, contemporary experience, and a warm, friendly atmosphere.
There's a seat for YOU at the Chabad LW Seder table! We can't wait to see you there!
Seder Highlights:
-Hand made Shmurah Matzah
-Wide selection of international fine wines
-4-course gourmet dinner
-Inspiring Passover insights
-Hagaddah in both Hebrew and English
---------------------
Details:
Seder-First Night: Saturday | March 27th | 7:30 PM
Seder-Second Night: Sunday | March 28th | 7:30 PM
Cost: $25 a person
*No one will be turned away due to lack of funds. If you need financial accomdoation, please contact eli@chabadlegacywest.com* 
- Masks are required until seated -
When
March 27th, 2021 7:30 PM
Event Fee(s)
| | |
| --- | --- |
| Seder 1 (Sat. Night) | $ 25.00 |
| Seder 2 (Sun. Night) | $ 25.00 |
| Seder 1+2 | $ 45.00 |
| Passover Sponsor (1 Seder participant) | $ 72.00 |
| Pharaoh-Whisperer (1 Seder participant) | $ 180.00 |
| Sea-Splitter (1 Seder participant) | $ 360.00 |
| Mini Moses (1 Seder participant) | $ 500.00 |
| I cannot pay now but I will pay it forward when I can! | $ 0.00 |